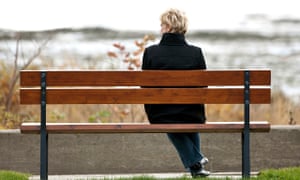 A survey by Relate rather shockingly suggests that as many as 10% of people in the UK don't have a single friend to turn to. That translates into nearly 5 million adults who are, in effect, friendless.
Even factoring in that many of these unfortunates may be elderly people whose friends have died, or inadequates who lack functional social skills, that is still a significant number of ordinary people who just don't know how to maintain good friendships.
I am fortunate to be able to claim at least four friends, of both genders, who stretch back nearly 40 years, and a number of other more recent ones that are close and durable. But I have also lost enough to understand that friendships are difficult, and the closer they are the more difficult they become. This is also true of family relationships, but it's very hard to escape your family. With friends, if you annoy them too much, they can just drop you. Within this simple fact lies one of the first principles of friendship – tread carefully. Friends are precious, even irreplaceable, but they are also fragile.
Treading carefully is easier said than done. Part of a good friendship is honesty, and sooner or later one is forced to choose between being amenable and giving a friend the honesty you think the relationship merits. But honesty is always a risky strategy, whether it's asking "Do you like my new dress/suit?" or "Do you like my new girlfriend/boyfriend?" Sometimes you are forced to find out what your friendship rests on, and sometimes the foundations prove insubstantial.
Friendships can be rooted in a number of different impulses. Unhealthy elements like need, the desire for borrowed status, and the wish for flattery are as common as the more healthy ones like mutual interests, sense of humour and natural compatibility. The healthy and unhealthy are often mixed together, the latter concealed under the myth of "friendship", which suggests, more than marriage, a certain (unrealistic) perfection of sensibility.
Is there a secret to long friendships? Simply this – an absence of pride. Too many falter on stubbornness or the determination to hold on to offence. Successful ones rely on humility and the recognition of human fallibility. These are not merely useful attributes. They are the heart and soul of friendship. -theguardian.com